Jiali Technology is a multinational hi-tech enterprise that enjoys great national support, with 200 thousand square meters of researching, developing and manufacturing base for high and new technology.
It has 5 subordinates like Jiali Wind Energy, Jiali Anti-explosion Vehicle, and Jiali Germany, focusing on high-tech industry including petro-chemical equipment, large wind power components, and anti-explosion industrial vehicle for long and creating continuously the enterprise legends of Jiali Technology in wind power, petroleum, chemical, civil aviation, national defense, and strategic reserve, etc. time and time again.Reliable product quality, favorable market reputation and extensive high-end clients lay the solid foundation for its long term development.
The company has post-doctoral research center, provincial technical center, provincial R&D center and German R&D center, as well as the team composed of over a hundred engineering technicians led by high-tech talents including professor senior engineers and doctors who enjoy the allowance from the State Council. It also carries out long-term broad cooperation on new product development and achievement transformation with key colleges and universities, and research institutes at home and abroad. In addition, the company possesses domestic first-class test equipment and advanced manufacturing capability. It has fully passed three system certifications for many years, including ISO9001, ISO14001 and GB/T28001 (the slash in the middle has to be read out). As a result, we always take the leading position in R&D and manufacturing of safe, environmental, energy-saving and intelligent equipment.
R & D capabilities

Production and processing capacity

Test detection capabilities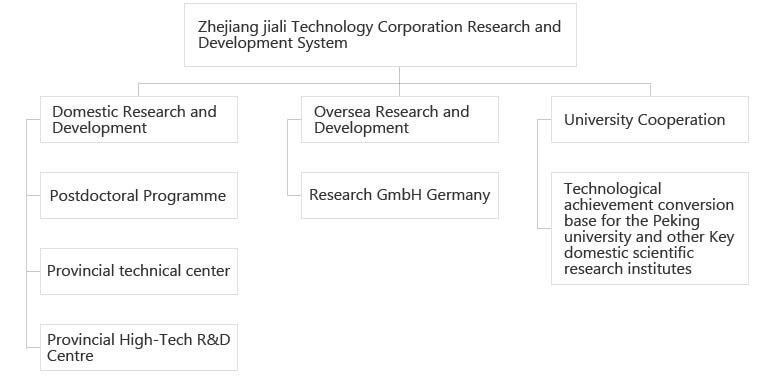 R & D Center:
Relevant qualifications: